Who was Jabez
QUESTION: Who was Jabez?ANSWER:
Who was Jabez? He is only mentioned 3 times in the Bible. The first is in 1 Chronicles 2:55 where Jabez is the name of a town: "And the clans of scribes who lived at Jabez..." This town in Judah was apparently located near Bethlehem.
Then Jabez is mentioned again in 1 Chronicles 4:9-10: "Jabez was more honorable than his brothers. His mother had named him Jabez, saying, 'I gave birth to him in pain.' Jabez cried out to the God of Israel, 'Oh, that you would bless me and enlarge my territory! Let your hand be with me, and keep me from harm so that I will be free from pain.' And God granted his request."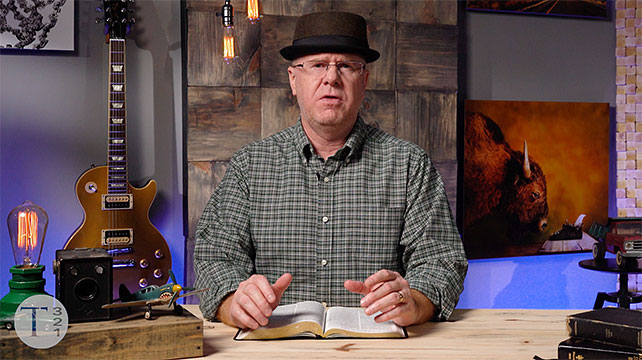 The name Jabez means "he causes pain," so we can assume that something about his birth was exceptionally more painful than the usual birth - either physically or emotionally. In Bible times, a name was very important. A name often defined a person's future - what they would become. So perhaps Jabez's mother was predicting her baby's future.
It seems as if Jabez defied his hopeless name and dysfunctional beginning to become a man who believed fervently in the power of God. He prayed with urgency and vulnerability. He cried out to the Lord with boldness!
Jabez was honored because of his relationship with God. In fact, 1 Chronicles 4:9 says, "Jabez was more honorable than his brothers..." The record of the genealogy of Judah was interrupted to bring us these details about Jabez. His relationship with God must have been exceptionally noteworthy to cause the author of Chronicles to stop and elaborate on this one man's life.
Who was Jabez? By putting ourselves in the place of the original readers, we can learn a lot from genealogies like the one in which Jabez is mentioned. "The writer of Chronicles used this list of names to show how God has chosen Israel for a prominent role in history. He wanted to encourage those who had just returned from exile and were struggling to rebuild their ruined nation. These names showed that God accomplished his purposes through their ancestors-before David, Moses or even Abraham. In fact, God's plan began with Adam."
1
The genealogy showed that God's purpose was still in effect! The nation of Israel was His chosen people and they had been given the promised land for a reason.
God had a purpose of Israel and He had a purpose for Jabez. This righteous man wanted God's blessing to be fulfilled. What about you? Do you want God's plan for your life? He has a distinct purpose for you. Why not pray that God will bless you indeed!